Ita bags and anime accessories have transformed from item representing Otaku's culture into hot trends for young people. And, are you a person with a strong, sophisticated style? Or are you a person with a gentle tendency to be simple? If you want to show your personality through individuals belongings, don't ignore Ita Bags with its Accessories.  In this post, let's learn about the types of Ita Bags style the reasons why call it is painful.
1. Ita Bags Obsession: Both Painful and Excitement
As Anime culture becomes more and more popular and thrives, followers of anime are called Otaku. They take your fandoms seriously and want to show their passion and respect that show through their item, special Ita Bags.
There are many types of accessories like a badge, key chains, phone strap charms, and more. They prepare many accessories about their idols to decorate fully for Ita Bags.
"Ita" from "Ita Bags" is meaning painful, calling Ita Bags is the bag has many different accessories attached to it, so it looks heavy and painful. You can't count how many items that Otaku decorate for these bags, that many.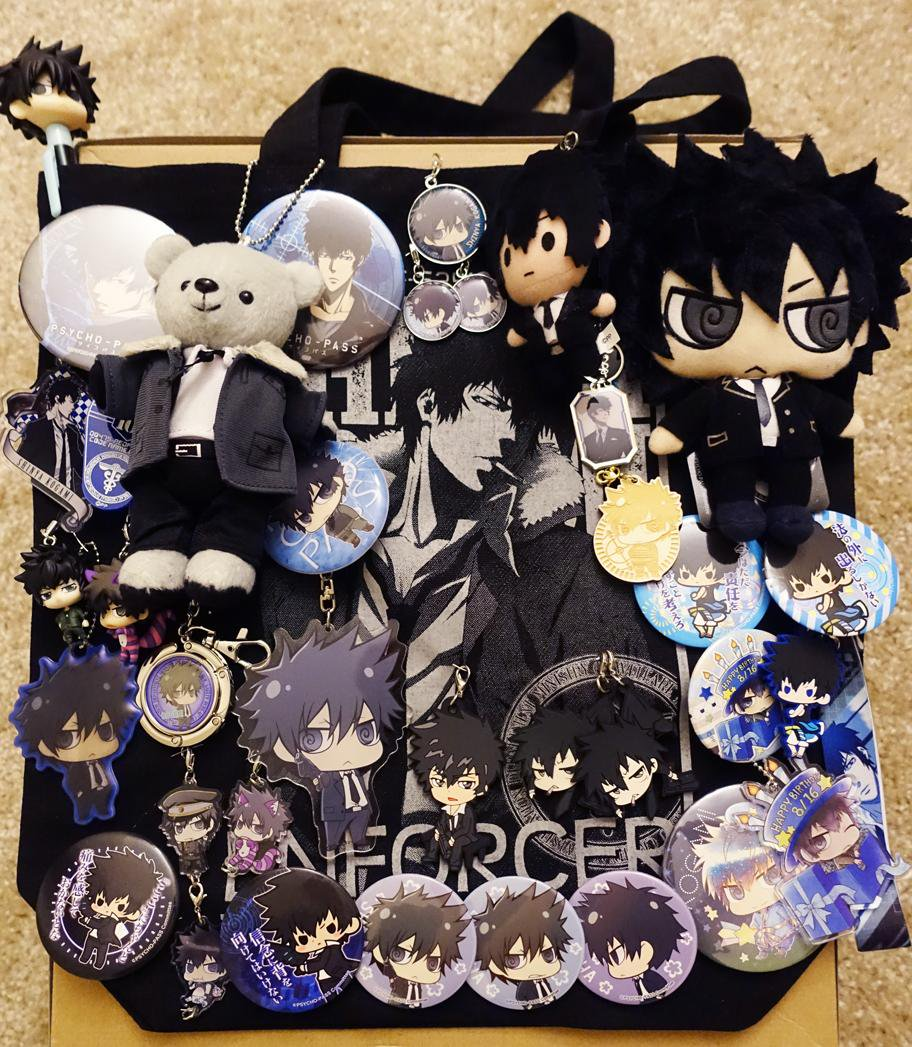 A bag decorated fully charms, badges, keychains even if doll of Anime characters.
Ita bags are the ultimate guilty pleasure, and they're quickly becoming a cross-cultural phenomenon that's taking otaku devotion to the next level. Ita Bags can help Otaku can show the world about their idol.
Ita bags have evolved from mere labor of love into an art form. Ita bag contests are frequently held in Japan, and while most Otaku prefers to show off their creations at cons and cosplay events, you can frequently see them in a big economic city like Tokyo.
2. Top 3 Ita Bag Styles
Ita Bags are customizable, creative, and can even hold your additional fandom valuables (if the pockets can cover in button badges and keychains. Normally, there are three main Ita Bag Styles that you frequently meet them.
Let's discover the best styles for you if you've decided to take the next step in otaku devotion for that special anime husbando or waifu.
I, The Devotional Bag.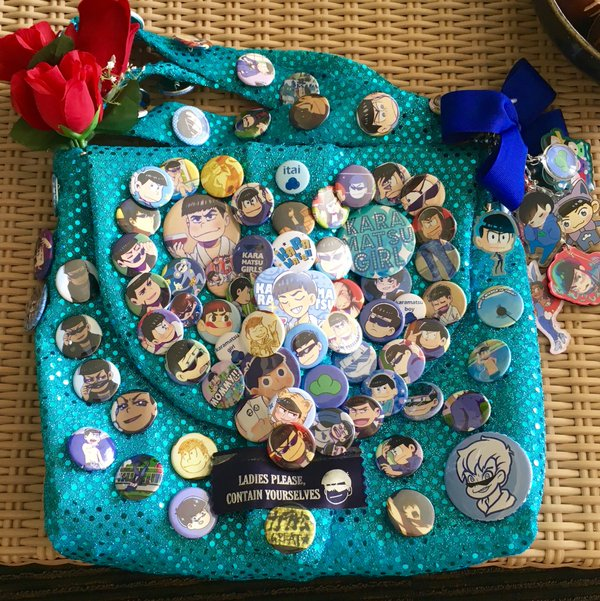 You're particularly artistic? Pinning your accessories in a stylized shape ( a symbolic star or other lovely symbols) is a suggestion to design your ita bag.
II. The Neat & Tidy Bag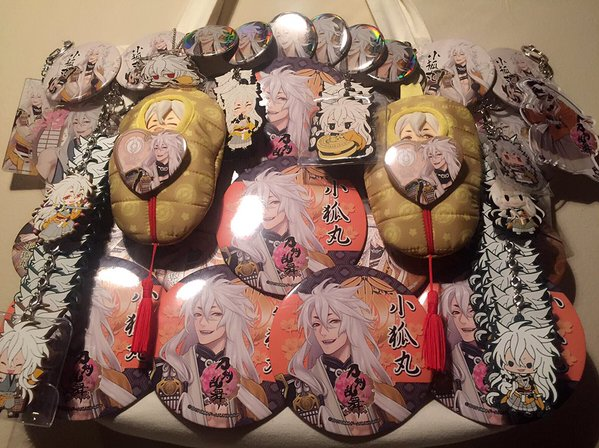 You will be shocked by the dense number of accessories decorated on it but focuses more on symmetry. What often separates this style from other bags is the use of only a few button badge and keychain designs neatly organized.
III. The Over-the-top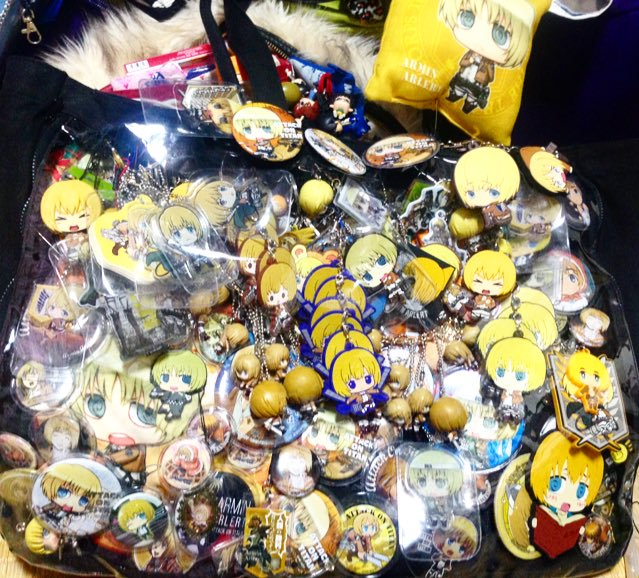 This style features the same amount of accessories pound-for-pound as the Neat&TIdy Ita bag but focuses more on freestyle. For this bag you should be careful in decoration, if not paying attention it will become a disaster, and if you are careful, the freestyle can become an artwork.
With three unique styles, you can unleash your creativity with Ita Bags.
3. When people don't use Anime Accessories.
Ita Bags fastly attract attention around the world, they become more and more popular. Ita Bags almost conquer everyone, special girls, and people who want to try unique items. However, not everyone likes and watches anime.
Some people have learned about the decoration of Otaku for their Ita Bags, but instead of using anime accessories, they use different accessories in their favorite fields. Gradually, they have many changes in style, type, color, and theme.
Let's look at a few new accessories!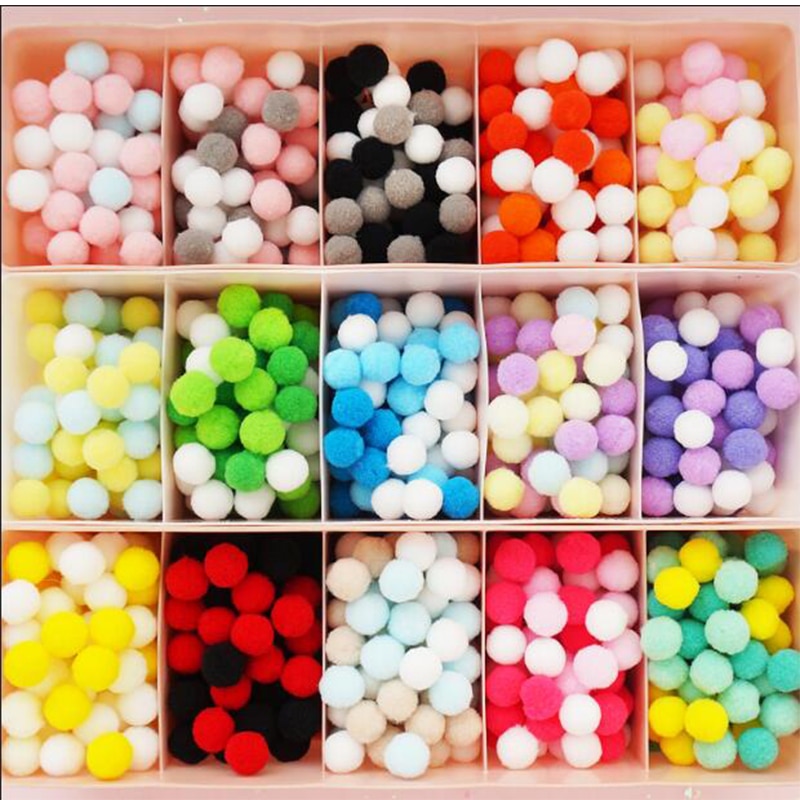 Accessories Decorative Wool Ball Girls Self-decorated
Adjustable Chain Accessories Decoration Stars
Even if there are Badge Protective Cases.
With the new unique accessories and styles, Ita Bags tend to more and more new and responsive to the demands of young people. It becomes a trend for girls to use to go to school, hang out.
 The Mini Messenger Shoulder is a typical product after the changing process. It is really popular with many girls.
This Handbag Shoulder Bag is the top choice for Ita Bags with crystal-clear pockets.
Look at the process of Ita Bags and their change, actually, It is changing every day to meet the tastes of everyone. It demonstrates its owner's personality. The way you decorate your bag also shows you who you are. So what are you waiting for without finding out how to decorate the Ita Bags.