You may have heard the word "Otaku" at any time but don't know what it is? Japan has a crazy fan group called "Otaku" That is the part of those who have an intense passion for a person or a virtual idol. And one of the signals that you realize real Otaku is that they always bring a transparent bag-Ita Bags. Gradually, with its novelty and convenience, Ita Bags has become a trend many young people as well as fashionists believe in and use.
Ita Bags – Inseparable objects of Otaku.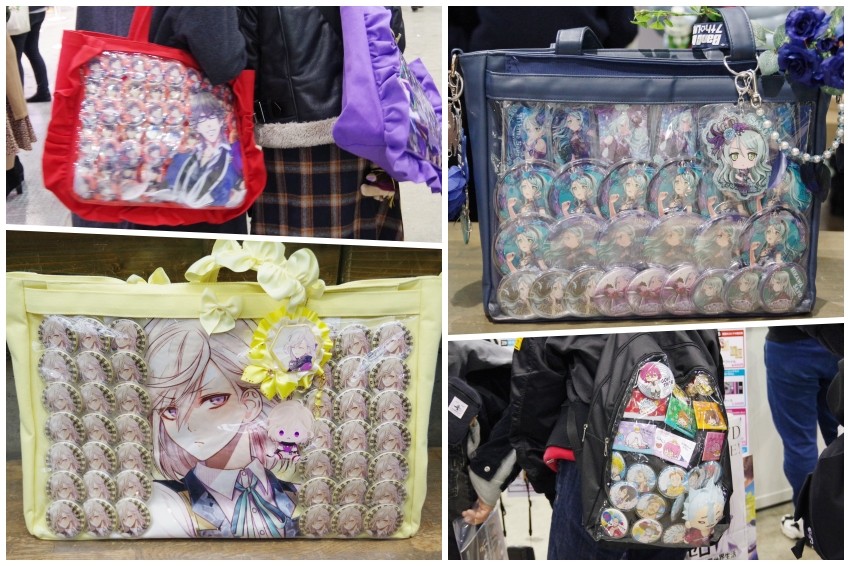 If you come across bags filled with above Ita bags inserts on the road, you can be sure that the owners of those bags are real Otaku. Otaku always brings that bags with many inserts of their idols. Many accessories are filled on their bags, Just a glance you will know who their idols are. Just a look at how much the owners of these bags love the decorative characters on the bag!
Because of so many idol accessories, such bags are named "ita-bags", in Japanese, "Ita" refers to pain. If you look at the photo below you will understand why it is named like that. It looks heavy and painful, right?
Look at the bag it is pitiful.
This trend started to appear in 2015 and becomes popular in the present. And you will easily see painful bags at concerts, events, festivals like the Comiket of celebrities, especially Anime characters.
Let's take a look at some special Otaku bags at the Otaku festivals!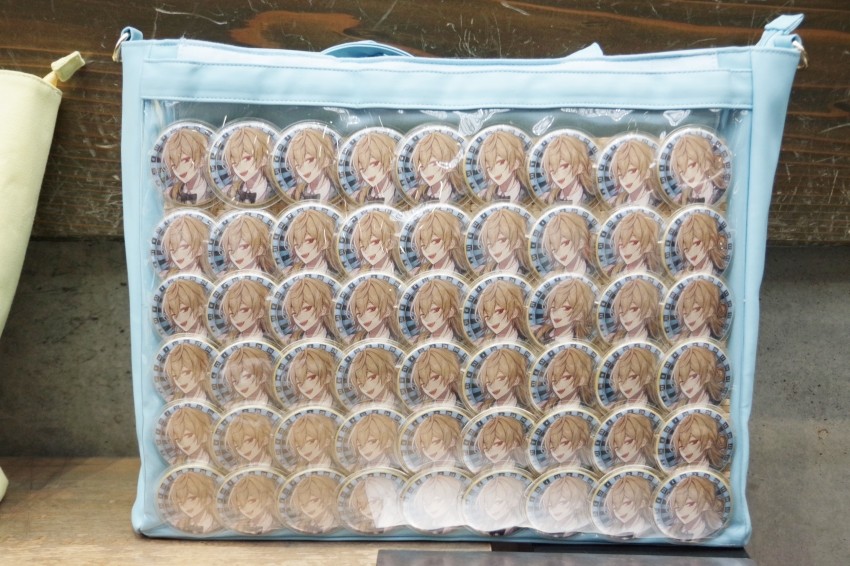 The bag is inspired by the lovely game "Ikemen Live: Love song for you". As you can see in the picture, this bag is filled with a whole series of Henri badges. This is also the typical decorative style typical of an Ita bag.
If you are fond of the legend anime "Naruto", you can not ignore the Ita Bags with many badges, keychains about Naruto, and character in this anime. That also shows your love for this anime or the character of it.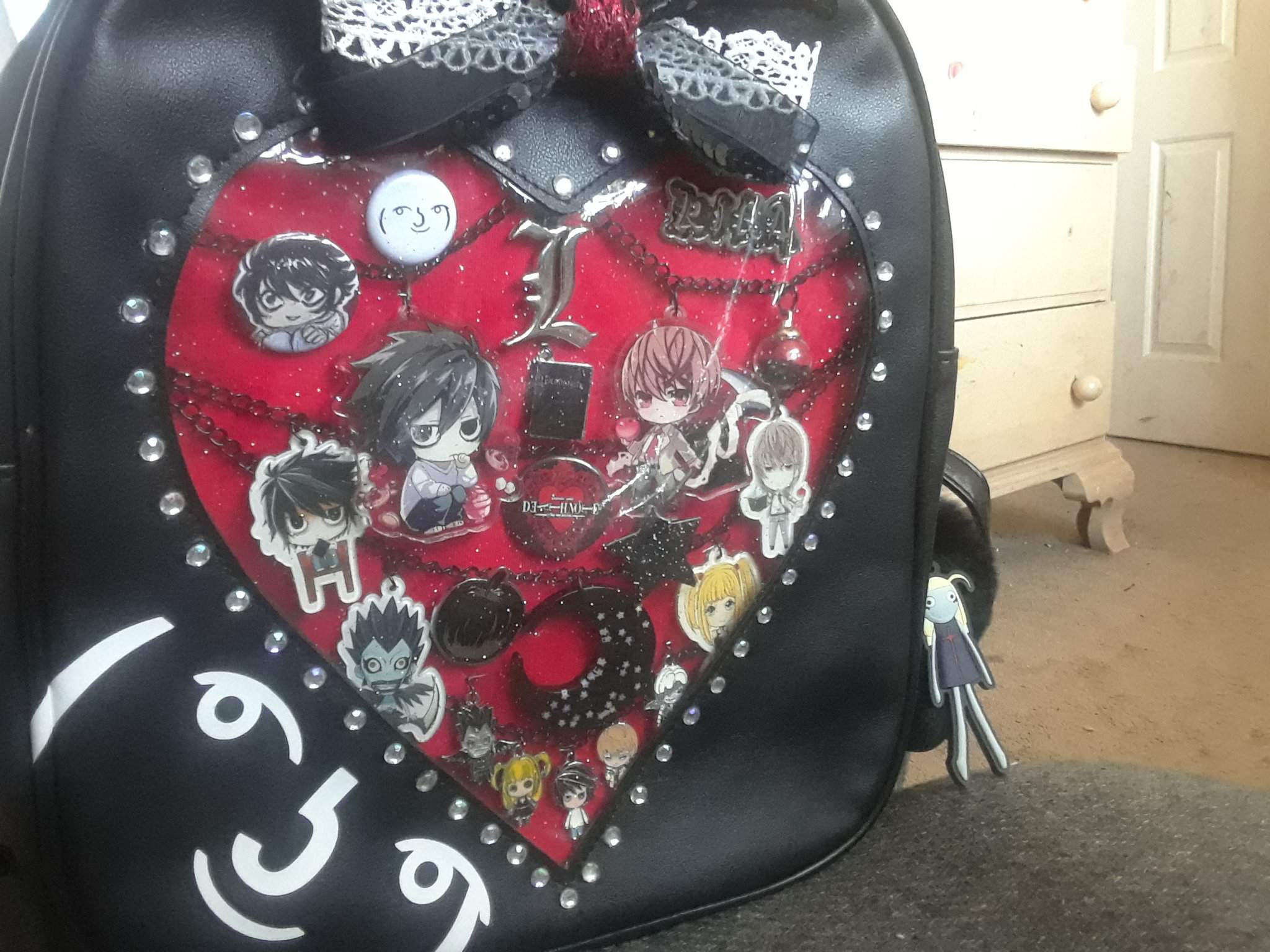 As a fan of the horror genre of anime, you will surely realize just by looking at this pair of anime. The owner of this Ita Bags must also love the mystery and danger as the character in "Death Note" brings.
Ita Bag, Otaku's bag is painful but it should be unharmed when their owner shows their respective and enjoy their idols.
Ita Bags- The development into the top choice for girls around the world.
With the popularity of Ita Bags in the Otaku world, Ita Bags are fastly attracted many people around. They started to notice the special bags. It becomes a bag with part of the transparent material so that everyone can see the contents or decorate my briefcase.
Quickly, with its uniqueness and novelty, it almost conquered a lot of people in the world who enjoy the new, especially the girl who is passionate about decorating her things. Ita Bag is gradually changed in several categories as well as styles. More designs and amenities appear more satisfying the wishes of the user.
Let's take a look at some of the collections in Ita Bag World to contemplate the variety and uniqueness of these Ita Bags in terms of color categories as well.
Is the most favorite of the genre, the Ita Bags backpack has more surface area than another type of it. Besides it also is worn by two shoulders, the gravity will be equally distributed to make you feel more comfortable in operation and walking.
Are a shoulder bag and a short strap, Ita Bag Messenger seems to attract more elegant and gentle girls than the active? With a rather large external surface area, you can comfortably decorate your favorite items such as badges, keychains. The inside storage area is also very handy if you are a person who needs to use a computer a lot.
Is a small size briefcase so that users can conveniently bring it when going out. The small beautiful bag will fit all the necessary items such as a wallet, lipstick, phone. It is also the first choice for many girls during dating.
Moreover, Ita Bags also appear in many varieties of colors, started with two basic colors, black and white. Now there are more than 10 different colors, making the choice easier.
Compared to the past, Ita Bags has become a lot more diverse, from designs to accessories to decorate.
With these changes, the ita bag gradually becomes an indispensable trend for today's young generation. If you have been conquered by these bags, let's visit Ita Bags Worlds.